Events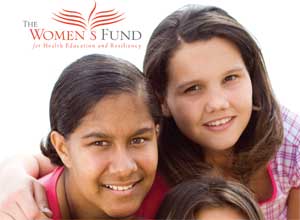 Annual Giving Campaign
04.1.2016
DEAR FRIENDS,
Thank you for your continued support of our mission of providing Houston area
women and girls the tools they need to be advocates for their health. Our classes
and publications are making a difference locally thanks to our generous donors and
volunteers who tirelessly advocate for our cause.
Statistics show that Houston area women and girls are in dire need of health services. With your help we will break new records and reach even more women and girls in 2016. Please help us in making a difference in our community.
WITH GRATITUDE,
Paulina McGrath, President, Board of Trustees
P.S. OUR FIRST $10,000 IN DONATIONS WILL BE MATCHED BY A GENEROUS DONOR!
---
To view more information about how we serve and educate Houston-area women, girls and families go here.
Want to help?
Download a pledge form here or donate online.