Please join us for a Lunch and Learn
Wednesday, April 24th from 11:30 a.m. to 1 p.m.
The Health Museum
1515 Hermann Dr.
Houston, Texas 77004

Andrew G. Sikora, MD/PhD
Associate professor of Otolaryngology and Vice Chair for Research Caroline Weise law Translational Research Scholar
Co-director of the Head and Neck Cancer Program at the Baylor College of Medicine
Immunotherapy:
Unleashing The Power Within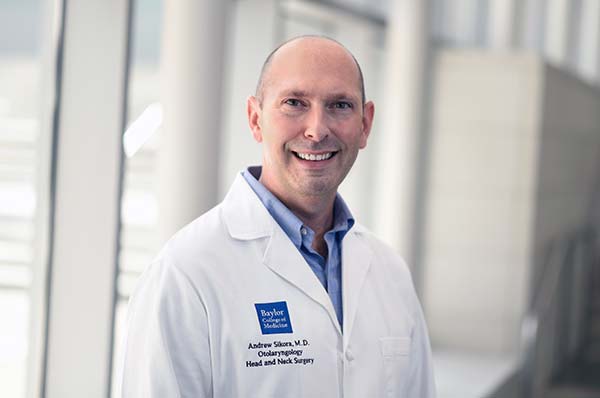 Dr Sikora's Bio (click to view)
Andrew G. Sikora, MD/PhD
Caroline Wiess Law Translational Research Scholar
Bobby R. Alford Department of Otolaryngology-Head and Neck Surgery
Baylor College of Medicine
One Baylor Plaza, NA-504
Houston, Texas 77030, USA
Interoffice Mail: BCM 713
Office: 713-798-3909
FAX: 713-798-5078
Email: andrew.sikora@bcm.edu
Websites: www.bcm.edu/sikoralab
www.bcm.edu/pdxaim
2018 / 08/ 07
Andrew Sikora is associate professor of Otolaryngology and Vice Chair for Research, Carolyn Wiess Law Research Scholar, and Co-Director of the Head and Neck Cancer Program at the Baylor College of Medicine in Houston, Texas, USA. He earned his MD and PhD in Microbiology and Immunology at the Albert Einstein College of Medicine in New York City. Dr. Sikora then completed a residency in Otolaryngology at New York University Medical Center, followed by a clinical fellowship in Head and Neck Surgical Oncology and a postdoctoral fellowship in Cancer Immunotherapy at the UT MD Anderson Cancer Center in Houston, Texas.
Dr. Sikora's research focuses on understanding and reversing mechanisms of tumor-mediated immunosuppression; the immunobiology of HPV-related head and neck cancer; and the development of novel in vivo models for the study of tumor biology and therapeutic response. He is the principle investigator of observational and therapeutic clinical trials designed to understand the impact of standard-of-care therapies on anti-tumor immunity, and to test novel immune-based therapies in head and neck cancer. As a nationally-recognized expert in cancer immunotherapy and clinical research, Dr. Sikora is a member of the US National Cancer Institute (NCI) Head and Neck Cancer Steering Committee, the NRG Oncology cooperative group Head and Neck Cancer Core Committee, and frequently serves on US National Institutes of Health (NIH) grant review panels. His laboratory research is funded by the NCI, the National Institute of Dental and Craniofacial Research (NIDCR), and the Food and Drug Association (FDA).
Dr. Sikora is also an avid mentor and educator whose trainees have received competitive training awards from the Doris Duke Foundation, Howard Hughes Medical Institute, NIH, the Cancer Prevention and Research Institute of Texas (CPRIT), and the German Cancer Aid Foundation, among others.
$20 per person* | Free**
*Includes boxed lunch | ** Bring your own lunch
Funded in part by
The John P. McGovern Foundation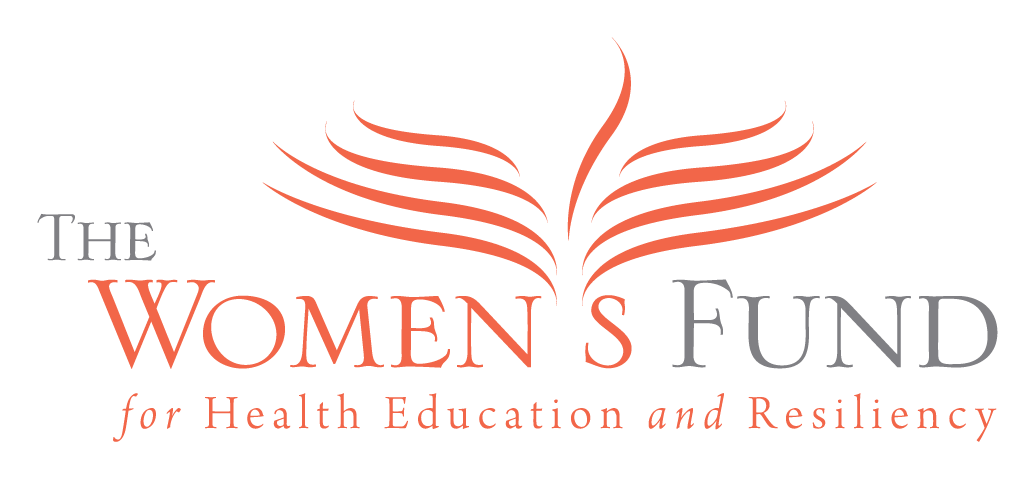 Purchase tickets online or contact us at rsvp@thewomensfund.org or 713-623-6543 to purchase.
Complimentary Museum entry and parking provided
Bookings
Bookings are closed for this event.