Events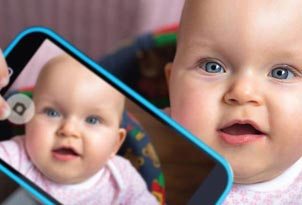 Let's Talk Tech
09.17.2016
As a parent, it's hard to decide how much screen time is appropriate when it comes to babies and toddlers. What specifically should you worry about when it comes to technology? With all the conflicting advice about children and electronics, where do you go to get your questions answered?
Deborah Marley, M.Ed, CHES of The Women's Fund, addresses what the recommendations are in accordance to the American Academy of Pediatrics on babies, toddlers, and technology as well as how infants learn and technology in early childhood play and interaction.
This event is being sponsored by the Motherhood Center. All Proceeds from Let's Talk Tech will be donated to The Women's Fund.
Visit this link to register in advance to guarantee a seat.