9th Annual Rockin' Resiliency Luncheon
Sunday, October 27, 2019
11 a.m. to 2:30 p.m.
Royal Sonesta Hotel
2222 West South Loop
Houston, TX 77027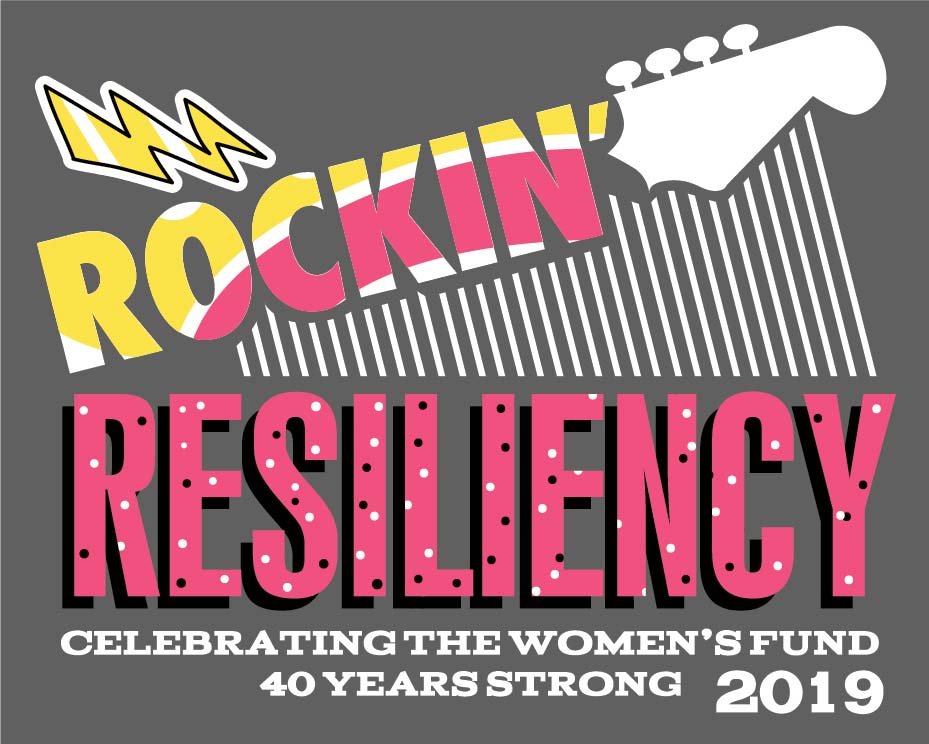 Honorary Chairs:
Gina Gaston Elie and Lauren Elie & Kelli Cohen Fein and Jordan Fein
Luncheon Co-Chairs:
Monica & Emma Fulton, Meredith Philipp & Peyton Tcholakian and Amy and Kaitlyn Pierce
Shopping Extravaganza Chair:
Donae Chramosta, The Vintage Contessa
Keynote Speaker:
Kristina Ellis, Author "How to Graduate Debt Free" and "Confessions of a Scholarship Winner"
Sue Trammell Whitfield Award for Resiliency recipient:
Thao Costis, President & CEO, SEARCH Homeless Services
The John P. McGovern Foundation "Champion in Women's Health and Wellness" Award:
Theresa  Allen, MA, LPC , Clinical and Chemical Dependency Counselor at The Women's Home
---
The Event: What makes our luncheon unique is of our 600+ guests, we include approximately 185 of the girls and women who are participating in our Health Education classes to attend as our guests as well as our Education Sessions and Shopping Extravaganza.
Education Session (11 a.m. to 11:50 a.m.):  Have you ever wondered about what you can do today that will have an impact on your future?    This year's luncheon will feature not one, but two breakout sessions for adolescent girls grades 4th through 12th to choose from. RSVP for a session at RSVP@thewomensfund.org. Indicate which session you are attending in your email.
Panel Discussion:  Decisions, decisions, decisions! Life is about choices, and the decisions young girls and teens make today can often affect their lives long after they are out of high school.  Our education panel this year promotes a healthy discussion on protective behaviors that promote a healthy lifestyle now and in the years to come.  The education panel will explore important decisions girls make about their behaviors from eating habits, fitness, tanning and other unhealthy habits, as well as the impact these decisions will have on their future.
College Ready:  This year's keynote speaker, Kristina Ellis, author of  "HOW TO GRADUATE DEBT FREE" and "CONFESSIONS OF A SCHOLARSHIP WINNER" will host a special session to help guide girls and boys alike 8th grade and older on the steps they need to take now to prepare for college.
Shopping Extravaganza (11 a.m. to 2:30 p.m.):  Just in time for the holidays, we offer a shopping fair before and after the luncheon for all of our guests featuring a limited number of merchants.  Our vendors will be including items that are of interest to our adolescent girls (4th – 9th grade) as they all receive $20 in shopping "money" to spend that day thanks to Veritex Bank!
This year's vendors include:
Anna Irion, Artistique, David Peck, Dena Lyons, LLC, Ginger Snaps, Etc., Haute and Cool Chocolates, Jenetiqa Luxury Skin Care, Kendra Scott, LARO, LUCHO, Mine Turquoise Jewelry, Mirta Tummino Studio, Mister French's Gourmet Bakery, My London Flat, Tres Chic, Urban Rocks, The Vintage Contessa/Times Past and Zein; along with our Girls' Balloon Pop, Baubles and Bubbles champagne bar with a chance to win a $5,000 gift card from Shaftel Diamond Co., Silent Auction and Photo Booth!
Luncheon:  features this year's keynote speaker, Kristina Ellis, author of "HOW TO GRADUATE DEBT FREE" and "CONFESSIONS OF A SCHOLARSHIP WINNER". At age 7, her father tragically died after a 4-year battle with brain cancer. Her family then slipped below poverty level and struggled to figure out their new life. Battling depression, eating disorders, and self-harm, she made the decision to take her own life—only to be stopped by a midnight phone call that set her on a path toward hope.
Can't attend? We welcome your support. You can donate here. Thank you!
Bookings
Bookings are closed for this event.