Events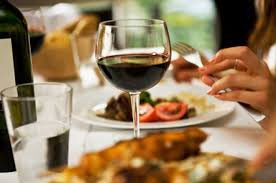 Wine Dinner & Concert
04.24.2016
The Women's Fund Wine Dinner An evening of exceptional wine, gourmet dining and music
We are thrilled and honored to be co-chairing The Women's Fund's Inaugural Wine Dinner and Concert on Sunday, April 24, 2016 on the 7th floor at 2727 Kirby Drive. This venue is being quoted as a "work of art"! It's tapered silhouette provides sweeping city views that will become the backdrop of this sophisticated and luxurious concert, gourmet meal and wine pairings.
We look forward to welcoming you to this first time event and are quite pleased to have outstanding music, exceptional wines and a culinary experience from Tony's for you and your guests. The Founders and co-owners, Jim and Azmina Madsen, of The Farm Winery will be sharing their passion and knowledge of Paso Robles wines.
This year's event will also feature a champagne reception and intimate, private concert with prominent pianist and recording artist, Eric Genuis. A composer, virtuoso pianist and acclaimed performer, Eric began in Krakow, Poland in 1997 and continues to perform worldwide, upwards of 100 concerts each year. His music will reach your heart and leave you wanting for more.
The Women's Fund provides free health education classes, publications, webinars and workshops for adolescent girls and women in the Greater Houston area. They bridge the health information gap by providing focused seminars, curriculum-based classes, and publications. In addition to basic health information, their classes emphasize resiliency so women and girls learn to cope with the kinds of challenging situations that threaten health and well-being.
Please make your commitment to purchase a table or tickets before March 7, 2016 as seating is limited to the first 100 guests. For your convenience, click here to view the giving opportunities and pledge insert for your review and commitment. We promise an intimate evening of incredible wine, food and music.
We hope we can count on your support of this truly extraordinary evening of inspiring music, fine dining and wine. Together, we can help more adolescent girls and women lead happier, healthier and more resilient lives. We look forward to seeing you on Sunday, April 24.
With gratitude,
Philamena and Arthur Baird
Tina and Nat Wrotenbery
Go here to view a printable version of this invitation.
Sign Up
Bookings are closed for this event.