10th Annual Rockin' Resiliency Luncheon
Sunday, November 1, 2020
12:30 p.m. to 1:30 p.m.
Virtually from the Comfort of Your Home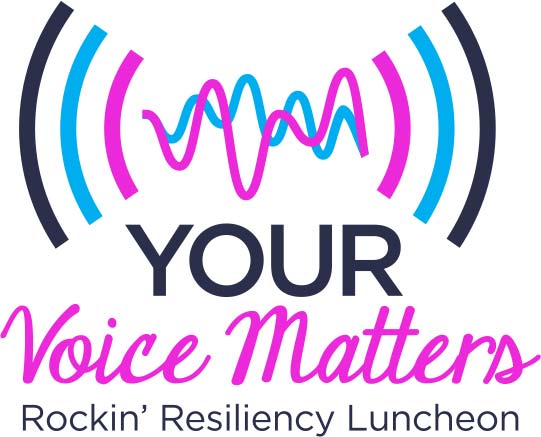 Chairs:
Christine and Steve Johnson
Keynote Speaker:
Scott McClelland, President, H-E-B Food and Drug
Sue Trammell Whitfield Award for Resiliency recipient:
Edna Meyer-Nelson
The John P. McGovern Foundation "Champion in Women's Health and Wellness" Award:
Kathleen Schmeler, M.D.
We are excited to share with you the transformation of our Rockin' Resiliency Luncheon into a spectacular VIRTUAL EVENT. You'll be able to enjoy the same education panel discussion, inspiring luncheon speaker, auction items you love to bid on and Baubles and Bubbles Champagne Raffle, right from the comfort of your own home!  Although we've altered our plans to ensure your health and safety and to comply with the social distancing and capacity guidelines outlined by local authorities, we promise to make this event a day to remember!
You can make the luncheon memorable by hosting a watch party with a small group of your friends from home!  And don't forget to encourage your friends, family, neighbors and colleagues across Houston to do the same!

Luncheon: features a keynote speaker who shares an inspiring story of courage and perseverance as it focuses on resiliency!  Each year our Sue Trammell Whitfield Award for Resiliency is presented to a worthy individual who exudes Sue's dedication, leadership and philanthropy to Girls' and Women's Health issues.  For the second time, we will be presenting The John P. McGovern "Champion in Women's Health and Wellness" Award to a deserving health-related professional in recognition of Dr. McGovern and his Foundation's long time support of our mission.
Edna Meyer-Nelson
Sue Trammell Whitfield
Award for Resiliency
About Edna
Edna Meyer-Nelson, Founder, President and Chief Executive Officer, The Richland Companies
Edna Meyer-Nelson skillfully oversees and directs all of the business activities for this multimillion-dollar firm. Edna is a graduate of Southern Methodist University in Dallas, Texas with post-graduate degrees from University of Houston and University of Colorado.
Her career began in the banking industry where she served as a Vice President, Commercial Loan Officer and Marketing Director for several of the larger banks in Houston. During her tenure, Meyer-Nelson's duties included initiating commercial loans, small business loans, real estate loans and executive lines of credit. Managing over $50 million in assets, Ms. Meyer-Nelson assisted in the buy-outs of several independent banks, initiated and incorporated new, cost-effective programs, and actively encouraged executive women to enter new business ventures.
A longtime board member of Houston Children's Charity, in 2009 Edna earned the distinction of serving as its first female President. She also sits on the boards of several other charities and organizations including the Executive Advisory Board-Graduate Real Estate Program, C.T. Bauer College of Business and the Houston Police Foundation. She is a supporter of Houston Crime Stoppers, member of The Cooley Circle, a Charter Member of Baylor Research Advocates for Student Scientists and the recipient of the CAP Cherished Companion Award.
In 2020 Meyer-Nelson was named an Executive of the Year and Woman of the Year finalist by RedNews. She is an Official Member of the Houston Business Journal Leadership Trust, has been named one of H Texas Magazine's 25 Most Beautiful Houstonians, a Houston Business Journal Women Who Mean Business 2019 Honoree, a Connect Media Women in Real Estate Award Winner and one of Houston's Inaugural Power Women by BisNow. In 2018, she became one of 48 women in the country to be inducted into Real Estate Forum's Women of Influence Hall of Fame. Additionally, the YWCA of Houston honored Meyer-Nelson with their Outstanding Business Woman Award. In 2017, she became the first woman to receive the Houston Business Journal's Landmark Lifetime Achievement Award and was honored with CREW Houston's inaugural Circle of Excellence Award. She is an inductee of the Greater Houston Women's Chamber of Commerce Hall of Fame, has been named Houston Business Journal's Inaugural Best for Profit CEO and a finalist for their Women Who Mean Business Award, received CREW's 2015 Networking Story of the Year, one of Real Estate Forum's 2014 Women of Influence, one of CREW's 2012 Top 15 Women in Commercial Real Estate, one of Real Estate Forum's 2010 Women of Influence, a top finalist for "Business Woman of the Year" and "Entrepreneur of the Year" and continually garners top spots on The Houston Business Journal's Top 50 Women Owned Businesses, Top 50 Fastest Growing Businesses, and Top 100 Diversified Businesses in the United States. She is an active member of the American Business Women's Association and the National Association of Professional Women as well as a frequent guest lecturer for a variety of graduate, undergraduate and continuing education courses at Rice University and University of Houston.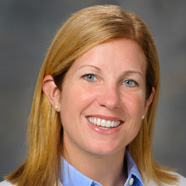 Kathleeen Schmeler
The John P. McGovern Foundation "Champion in Women's Health and Wellness" Award
About Kathleen
 Kathleen Schmeler, M. D.
University of Texas MD Anderson Cancer Center
Kathleen Schmeler, MD, is a Professor of Gynecologic Oncology and the Director of Global Oncology at The University of Texas MD Anderson Cancer Center. She provides care to women with gynecologic malignancies, including surgery, chemotherapy, and preventive services. Dr. Schmeler is also director of the colposcopy clinics, where she treats women with HPV-related cervical, vulvar, and vaginal diseases. Dr. Schmeler received her medical degree from the Medical College of Pennsylvania-Hahnemann University School of Medicine in Philadelphia. She completed her residency in Obstetrics and Gynecology at Brown University's Women and Infants Hospital of Rhode Island. She came to MD Anderson in 2004 as a fellow in Gynecologic Oncology and joined the faculty in 2007. Her research interest is in cervical cancer prevention and treatment and HPV vaccination, particularly for resource-constrained countries and medically underserved women in the U.S. Dr. Schmeler has authored and co-authored numerous articles in peer-reviewed journals. She is an active speaker, both nationally and internationally.
Baubles and Bubbles Jewelry Raffle
Enter today to win a chance for a $3,500 gift card for a dazzling piece of fine jewelry. $100/ticket
Donate to Access Our Event
No matter the size of your donation you will receive access to our virtual Rockin' Resiliency Luncheon!
Bookings
Bookings are closed for this event.